Panyu District, Guangzhou City, Bridge City, founded in 2003, the school covers an area of ​​44805.3m2, the existing teaching 41, 2079 students, 137 faculty members, including 129 full-time teachers, 11 senior teachers, a teacher 75 people; full-time teachers qualifications rate of 100%, strong teachers! The school is a first-class school in Guangzhou, Guangzhou standardized school and excellent parent school in Guangzhou, 2006-2010 for five consecutive years in the Panyu District ranked the first place in the exam results, there have been more than students won the Guangzhou City Entrance Examination champion and super-high school students .
The original broadcasting system of the school was built synchronously when it was established. It is an analogue broadcasting system. After more than 10 years of operation, there appeared equipment aging and high failure rate, which affected the normal working hours of schools and the broadcasting of English examination questions. Urgent need to upgrade. After a number of school leaders repeatedly screening and inspection, the final selection of our Chungson (China News) network broadcasting system.
The network broadcast system, the use of the school's original network, without re-wiring, which greatly saves the school's capital investment, while enabling the use of the following needs:
1, 24 hours a day automatic energy-saving operation, unattended, to meet the emergency broadcasting and construction of safe campus needs.
2, according to the different grades set up independent partition, at the same time each grade (partition) can play different programs or play English exam questions.
3, all year-long established network paging microphone, at any time for any partition speech or broadcast notice, which greatly facilitates the grade-level management of students efficiency and flexibility.
4, the system is simple and convenient, scalable, reserving a variety of interfaces to facilitate the school in the future need to increase the broadcast partition, only need to add a small amount of equipment, a small amount of wiring to complete the construction of the broadcast area.
At present, the system has passed the school's overall acceptance, the system is running stable, for the entire school teachers and students to play beautiful, high-fidelity music radio. The following is a site photo and system topology.
school gate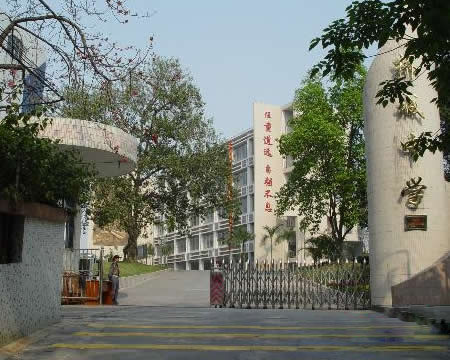 square
System topology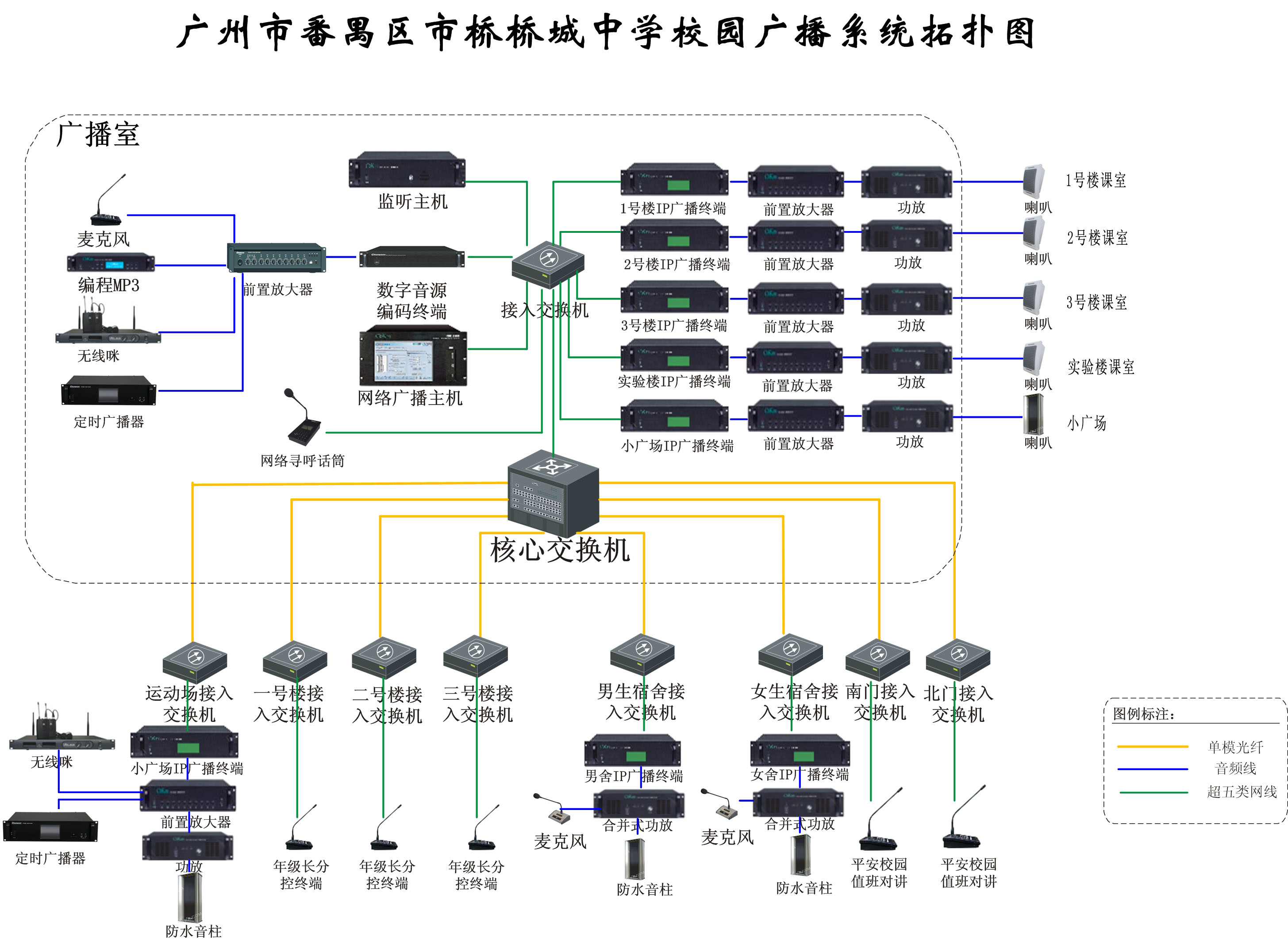 Room equipment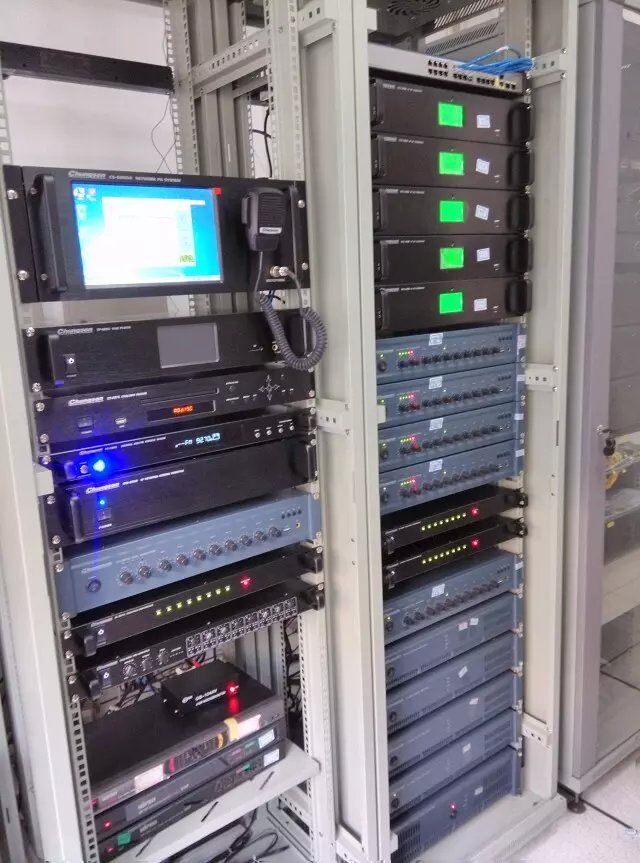 Outdoor sound column